Consultant
Experience: 4+ Years
Qualification: BDS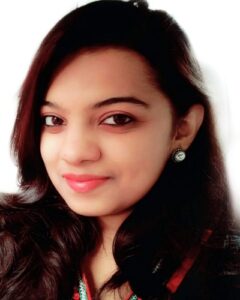 CONSULTATION TIMINGS
MON to FRI, 10AM to 4PM
SAT, 8AM to 2PM
Areas of Expertise
Specialised in Integrative Dentistry (Ayurvedic approach in dentistry)
Atraumatic restorative treatments & Preventive Medicine
Aesthetic dental procedures, specialising in Composite restorative treatments
Root Canal therapies with fabrication of crown and bridge
Herbal as well as conventional therapies for periodontal health
Patient counselling on Oral health and hygiene.
About
Graduated from V.S. Dental College, Bangalore with Bachelors in Dental Surgery, she has spent over 4 years in providing quality dental care treatment and is thrivingly practicing Integrative dentistry, working hand in hand with Ayurveda specialists. Promising a more preventive approach, she provides her best expertise in the field of Dentistry and Aesthetics with a conservative touch of Ayurveda.