Consultant
Experience : 7+ years
Qualification : BNYS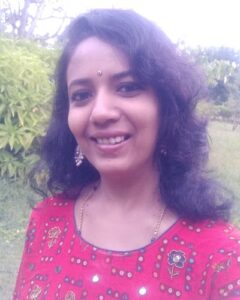 CONSULTATION TIMINGS
MON to FRI, 9AM to 4PM
SAT, 10AM to 4PM
(with prior appointment)
Area of Expertise
Yogic Practices for various helth ailments like:
Yoga for Stress management
Yoga for Hypertention
Yoga for Metabolic disorders ( DM, Hypohyroidism..)
Yoga for Lumbar spondylosis, Cervical spondylosis
Yoga for RA, OA
Yoga for Menstrual problems
Yoga for Obesity
Yoga for Pregnancy
Yoga for Asthma
Pediatric Yoga to improve concentration and memory.
Pranayama sessions
Meditation sessions
Trataka
Naturopathy consutation
Diet Plan
Chiropractic
Overview
Dr. Rashmi M.D. has a total of 7 years of clinical experience. Her area of focus is wellness and preventive medicine through diet and lifestyle management. She has successfully conducted many yoga sessions for people with different health ailments as well as for groups outside on special occasions. Diet plan for various health problems and for weight management
Dr. Rashmi has a diploma in chiropractic as well. Chiropractic care for neck and back pain is her specialty.