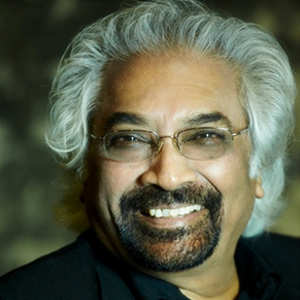 Sam Pitroda
Dr. Sam Pitroda is an internationally respected telecom inventor, entrepreneur, development thinker, and policy maker who have spent 50 years in information and communications technology (ICT) and related global and national developments.
Credited with having laid the foundation for India's telecommunications and technology revolution of the 1980s, Mr. Pitroda has been a leading campaigner to help bridge the global digital divide. During his tenure as Advisor to Prime Minister Rajiv Gandhi, Mr. Pitroda led six technology missions related to telecommunications, water, literacy, immunization, dairy production, and oil seeds. He was also the founder and first Chairman of India's Telecom Commission. In these plural roles, Mr. Pitroda helped revolutionize India's development philosophies and policies with a focus on access to technology as the key to social change.
As a way to induce the second phase of India's technology revolution, in 2005 Mr. Pitroda headed India's National Knowledge Commission (2005-2009), to provide a blueprint of reform for the knowledge-related institutions and infrastructure for the 21st century in the country. Mr. Pitroda is the Chairman of the Board and Chancellor of the Institute of Transdisciplinary Health Sciences and Technology (TDU), a state Private University based in Bengaluru. The university is focused on the modernization of India's healthcare by bridging, in an epistemologically informed way, traditional health science and practices of India, with Western sciences and technology.
The Foundation for the Revitalization of Local Health Traditions Trust (FRLHT) was formed in 1990 by Mr. Pitroda and Prof. Darshan Shankar to document India's herbal plant heritage, preserve genetic pool, and develop traditional medicines. Today, FRLHT has over 200 scientists and professionals on 19-acres campus and has documented over 7,000 herbal medicinal plants. It also has over 100 herbal medicine gardens, approximately 500 acres each.
Recently, Mr. Pitroda served as Advisor to the Prime Minister of India on Public Information Infrastructure and Innovation, with the rank of a Cabinet Minister. He served as the Chairman of the Smart Grid Task Force, as well as the committees to reform public broadcasting, modernize railways, deliver e-governance, and other developmental activities. He is also a founding Commissioner of the United Nations Broadband Commission for Digital Development and Chairman of the International Telecommunication Union's m-Powering Development Board that looks to empower developing countries with the use of mobile technology.
In addition, Mr. Pitroda is a serial entrepreneur having started several companies in the United States. He holds around 20 honorary PhD's, close to 100 worldwide patents, and has published five books and numerous papers and lectured widely all over the world. He lives in Chicago with his wife.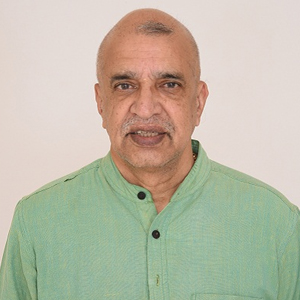 Darshan Shankar
Darshan Shankar is the managing trustee of FRLHT and founder of TDU. His corecontributions lie in the field of educational innovation. He started his careerin 1973 at the age of 23, at the University of Bombay, where he designed and implemented a post graduate "experiential" learning program that won a CommonwealthAward in 1976, for being the best program in the Commonwealth for linking University education to community needs. Darshan worked as a young faculty at the University of Bombay from 1973 to 1980.He then lived and worked for twelve years till 1992 in a tribal district in Maharashtra on projects related to S&T applications for tribal development. In 1993, he moved to Bangalore, where along with Sam Pitroda, he founded the Foundation for Revitalization of Local Health Traditions (FRLHT), and later the Trans-Disciplinary University (TDU). He has won several national and international awards viz. Commonwealth Award (1976), Normal Borlaug Award (1998) for contributions to conservation of wild populations of medicinal plants, Columbia University's International Award (2003) forComplementary and Alternative Medicine, and in 2011, the Govt. of India conferred on him, the Padma Shri.
He has held several honorary positions like
Advisor (ISM), Planning Commission, Govt. of India
Member, National Biodiversity Authority, Govt. of India
Member, National Wildlife Board, Govt. of India
Member, Executive Board of Global Initiative for Traditional Systems (GIFTS), Oxford, UK
Member, Academic Council, Rajasthan Ayurvedic University, Jodhpur
Member, Independent Commission on Development and Health in India, New Delhi
Convener, Working Group on Traditional Health Sciences of the National Knowledge Commission, Govt. of India
Member, International Expert Group to advise PM's Office, Govt. of Malaysia, on development of Herbal Sector
Member, Population Commission, Govt. of India
Member, Research council, Rajiv Gandhi University of Health Sciences, Karnataka
Member, International Expert Group set up by IUCN and WWF, Germany and WHO on Standards for Sustainable harvest of Medicinal Plants
Member, Board of Directors, Inter University Doctoral Research Program on Endogenous Knowledge, Netherlands
He has written one book, chapters in several books, and peer reviewed articles in national and international publications.