Joint Medical Director
Experience: 15+ Years
Qualification: MD, PCDR, BAMS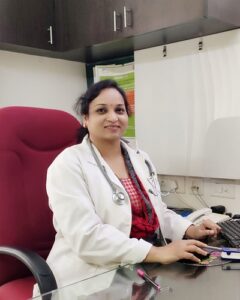 CONSULTATION TIMINGS
SATURDAY, 10am to 4pm
Area of Expertise
Special focus on treating musculoskeletal diseases like:

Osteoarthritis,

Rheumatoid arthritis,

Gouty arthritis,

Post viral arthralgia,

Spondylosis, Spondylitis,

Frozen shoulder, and

Sciatica
Parkinsonism, post stroke rehabilitation therapies to improve quality of life.     

Treatment of respiratory diseases, skin, Gastrointestinal conditions and obesity.
Overview
Dr. Poornima Devkumar is currently the Joint Medical Director at I-AIM. She has over 15 years of experience in managing various clinical conditions through Ayurveda assessment and interventions that focus on diet, lifestyle advice along with need based medication and Panchakarma therapies. She was the second ranker during her undergraduate studies and has always excelled in academics. She has made many paper presentations. 
She heads the Clinical Research team at I-AIM, practices evidence based Ayurveda and is experienced in handling various clinical research projects. She has been an investigator for studies on Obesity management, Parkinson's disease, Asthma, Urinary Tract Infection, Mild Cognitive Impairment, Prakriti analysis.
Previous Experience
Senior Physician, Poornayu Ayurveda Hospital, Bangalore.
Researcher, Tilak Ayurveda Mahavidyalay, Pune.
(Project sponsored by DST, GoI, on Whole Systems Asthma Treatment in Ayurveda)