Clinical Registrar
Experience: 20+ Years
Qualification: MD (Kayachikitsa), BAMS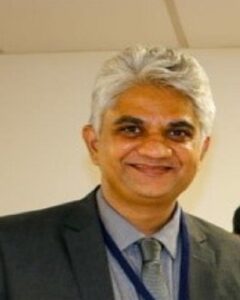 CONSULTATION TIMINGS
MON to FRI, 10AM to 4:30PM
SAT, 10AM to 3:30PM
Area of Expertise
Specialized in Internal Medicine and areas of interest include:
Dermatology-Psoriasis, Urticaria, Atopic dermatitis, Lichen Planus, Vitiligo, Fungal and bacterial infections, Allergic Dermatitis, Contact Dermatitis, Acne
Trichology-Alopecia, Alopecia areata, Telogen effluvium-Hairfall , Seborrhoeic Dermatitis-Dandruff
Gastrointestinal Disorders-Gastritis, Acid-Peptic Disease, Functional Dyspepsia, IBS, Colitis, Constipation
Respiratory Disorders- Allergic Rhinitis, Allergic Bronchitis, Asthma,
Overview
Dr. Shashidhara, with a total experience of more than 20 years, is a Vaidya-Scientist engaged in Practice, Research and Teaching of Ayurveda. Ever since he has been in this field, he tries to explore and apply the myriad possibilities of Ayurveda to bring a positive change in not just health but life itself.
He holds a Master's degree in Kayachikitsa (MD) and is a Vaidya-Scientist fellow of The University of Trans-Disciplinary Health Sciences and Technology (TDU), Bangalore.
He has been actively practicing and teaching Ayurveda in India and abroad. His area of specialization is General-Medicine and he deals with Dermatology, Gastroenterology, and Respiratory & Allergy diseases. His special area of interest includes Dermatology and has been working towards developing Integrative Dermatology at the Institute.
Previous Experience
Chief Physician, Samkkya, KL, Malaysia
Associate Professor, SKAMC, Rajiv Gandhi University of Health Sciences, Bangalore
Chief Physician Vana Therapia, New Delhi
Ramaiah Indic Speciality Ayurveda, Bangalore
Professor, AMC, Rajiv Gandhi University of Health Sciences, Bangalore